Posted: 10 October 2018 at 4:20am | IP Logged | 1
post reply

---
Haven't bought the latest issue of ALL ABOUT SPACE yet, but it's out today: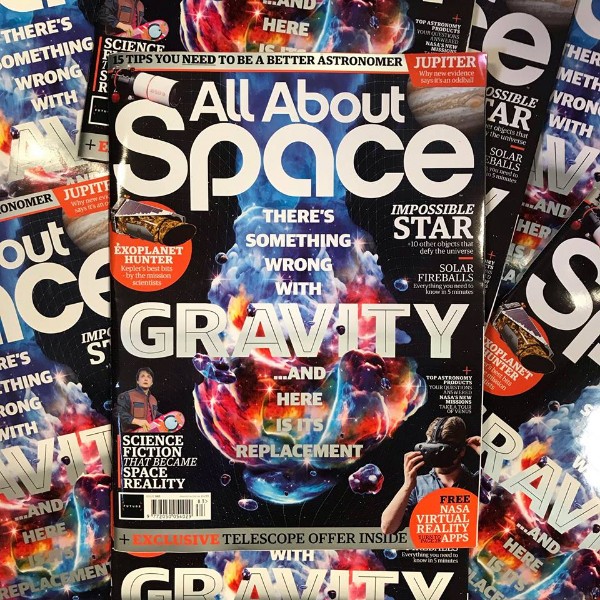 A replacement for gravity?!!!
Never before have I been so intrigued by an astronomy magazine cover (I buy ASTRONOMY, SKY & TELESCOPE, and ALL ABOUT SPACE, all of which have intriguing headlines).
I'll have a read. And maybe a browse on the internet after. But "A Replacement For Gravity" is a most interesting headline.