Posted: 05 January 2015 at 11:15am | IP Logged | 8

---
Might as well run the "Epilog" as two pages, since there's not much "action"......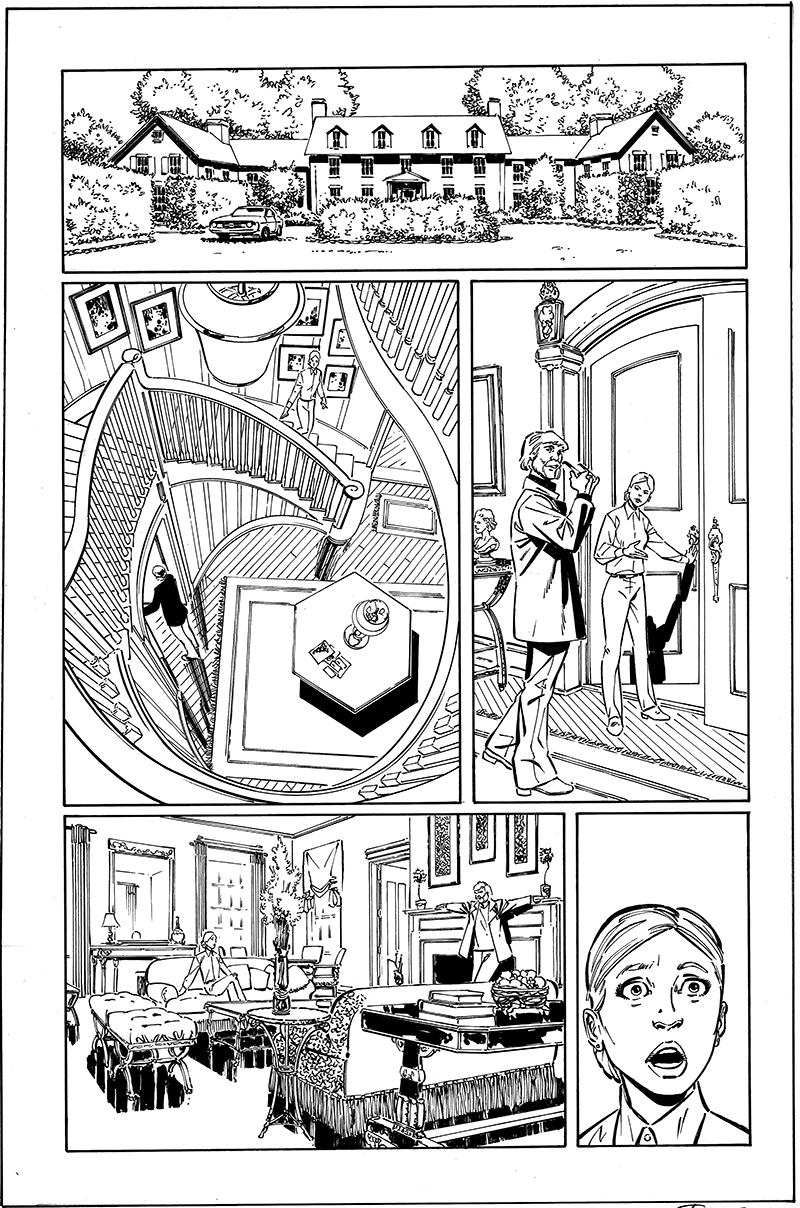 PAGE TWENTY-ONE
PANEL ONE
1 CAPTION: Rowayton, Connecticut
2 BUTLER (from house): I'm SORRY, sir, but Miss Carter is not HOME to VISITORS.
3 GOWER (from house): Look, I KNOW she's here…
4 GOWER (ditto): And we've been trying to REACH her for WEEKS…
PANEL TWO
5 BUTLER: I am SORRY you were INCONVENIENCED, sir, but…
6 CYNTHIA: That's all right, Collins.
7 CYNTHIA: I'll SEE this gentleman.
PANEL THREE
8 GOWER: "Gentleman". A PROMOTION!
9 GOWER: Nice little SHACK you got here, Princess. Is the MONEY all YOURS, or…
10 CYNTHIA: I'm not in the MOOD for CHIT CHAT, Gower.
11 CYNTHIA: Come into the drawing room.
PANEL FOUR
12 CYNTHIA: …and as I have told Mrs Smith a DOZEN times, I am NOT coming back.
13 CYNTHIA: My… POWERS compelled that little boy to DESTROY himself and his mother.
14 CYNTHIA: How can I ever come back after THAT?
15 GOWER: How about if I tell you YOU didn't destroy ANYBODY?
PANEL FIVE
16 CYNTHIA: What??
17 CYNTHIA: What are you SAYING? I SAW them…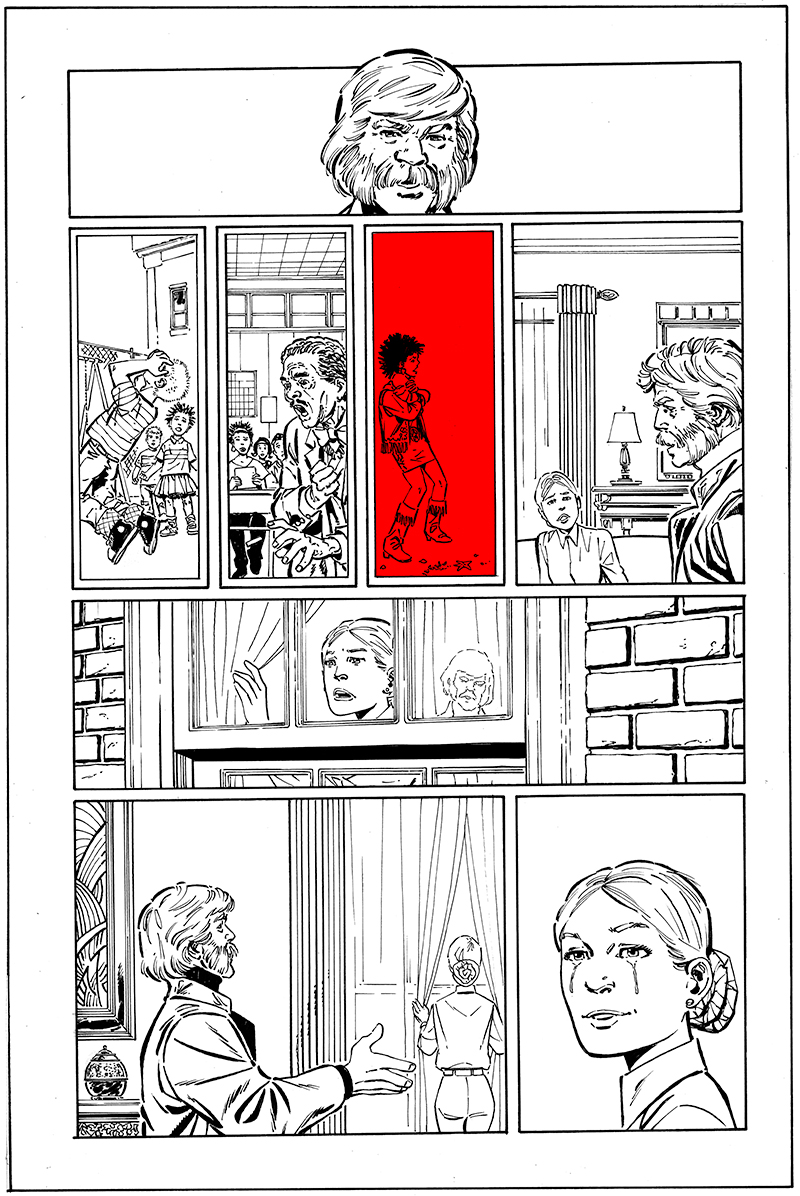 PAGE TWENTY-TWO
PANEL ONE
1 GOWER: Oh, you saw them BLOW UP, sure. But you didn't CAUSE it.
2 GOWER: You were directing your POWER at the kid -- and HE wasn't the one that made things EXPLODE.
3 GOWER: It took a while, but the BOSSES finally got the whole story out of Mrs. Salter.
4 GOWER: Seems when Ester was just a girl… THINGS started HAPPENING.
PANEL TWO
5 CAPTION: "When she was FIVE, a SCHOOL BULLY suffered an ANEURISM on the playground.
PANEL THREE
6 CAPTION: "Later, a TEACHER she didn't like had a MASSIVE HEART ATTACK in class.
PANEL FOUR
7 CAPTION: "And when Malcolm was just WEEKS old, his father… disappeared.
PANEL FIVE
8 GOWER: Now we KNOW what HAPPENED to him.
9 GOWER: See, it was ESTER who had the power. Malcolm was just a FOCUS. Somehow he BOOSTED it, without knowing it himself.
10 CYNTHIA: That's… incredible.
PANEL SIX
11 CYNTHIA: But…
12 CYNTHIA: How did Ester escape DETECTION up till now?
13 GOWER: The early cases were UNDETECTABLE.
14 GOWER: And she and Malcolm's father were on the BEACH at CONEY ISLAND when she DID AWAY with him.
15 GOWER: No WITNESSES, and the TIDE washed away the EVIDENCE.
PANEL SEVEN
16 GOWER: I guess we were just LUCKY there were no OTHER cases.
17 GOWER: But, c'mon, princess! Whaddaya say?
18 GOWER: I think me an' you make a pretty good TEAM.
19 GOWER: Come back to WORK!
20 CYNTHIA: On ONE condition.
PANEL EIGHT
21 CYNTHIA: PLEASE stop calling me "princess"!
22 CAPTION: Next: 1985