Posted: 01 September 2022 at 3:30pm | IP Logged | 10
post reply

---
I'm on the Flesk mailing list because I backed their Franklin Booth book Kickstarter. Through the seductive magic on the internet, I wound up watching Terry Dodson (who's work I was/is unfamiliar with) quick-sketch this profile.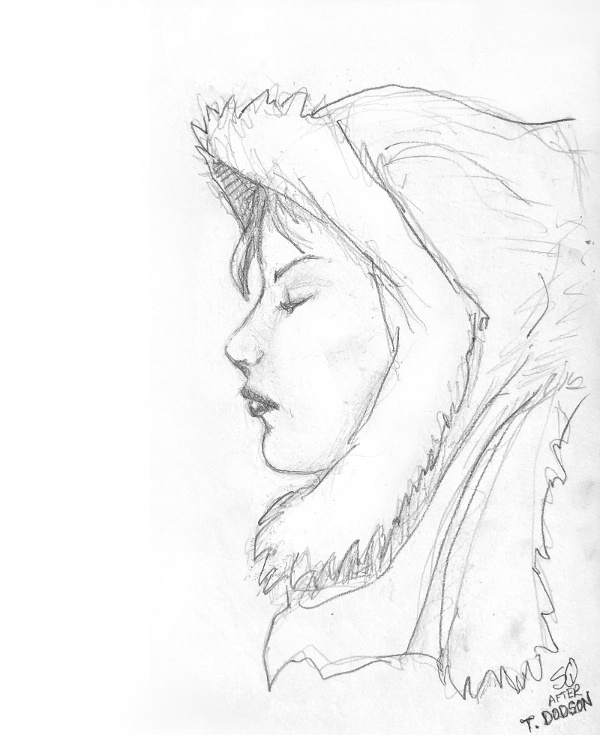 I was captivated by how simple it was, and yet gets your brain to recognize it---so I tried a reproduction. The process is always much easier when someone else leads the way (in permanent marker, no less!), and took just a handful of minutes.
Here's the original video link in case anyone is interested:
https://www.youtube.com/watch?v=k1hv4LvMNYU
I will say however that I feel that the ultra-simple character drawing style can, I think, be a slippery slope that might lead you to manga/anime-like cartoonish-ness. In general, I prefer well rendered (but not excessive) detail.
Also, isolated character sketches of faces---either in profile and/or facing forward---are not particularly challenging perspectives. The low-hanging fruit of the amateur sketcher, and probably child's play for a pro.



Edited by Steven Queen on 01 September 2022 at 4:37pm