Posted: 04 November 2018 at 4:22pm | IP Logged | 1
post reply

---
The latest issue of sci-fi magazine INFINITY (which I believe is available outside the UK) had a feature about THE OUTER LIMITS: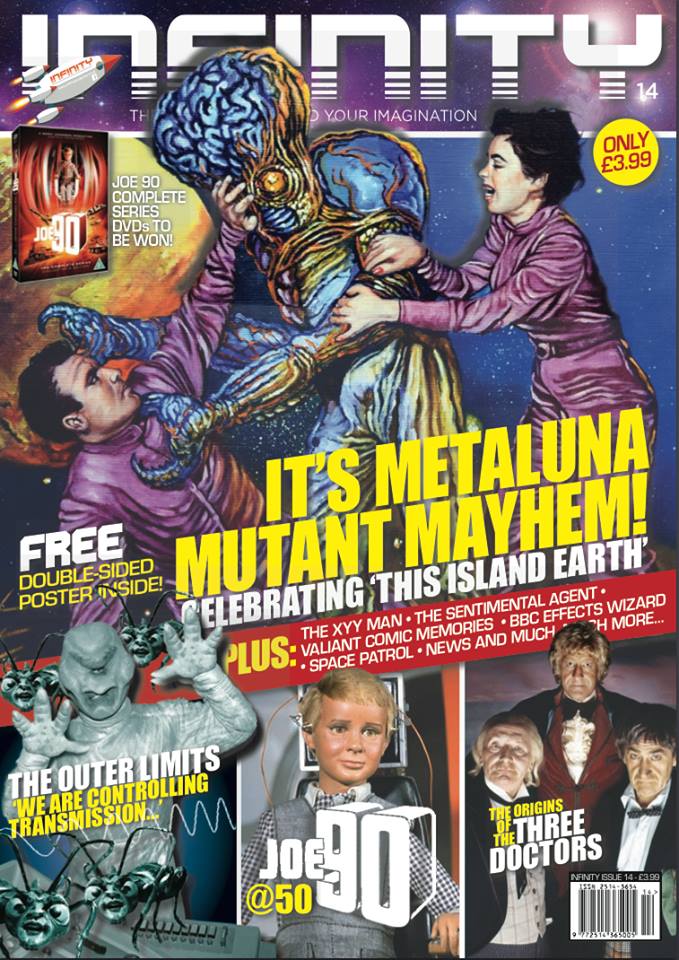 I have read much about THE OUTER LIMITS over time (a book was published many moons ago). And to this day, I am dismayed whenever I hear people compare it to THE TWILIGHT ZONE.
They are two different shows. It's like comparing apples to oranges. Or cheese to chalk.
According to the article, showrunner Joseph Stefano outlined the need for a "monster of the week" approach to the show, which was a science fiction series. Personally, I think it did "monster of the week" well. And thank you very much, THE OUTER LIMITS, for the childhood nightmares pertaining to the Galaxy Being. Not sure I slept for weeks after that!
THE TWILIGHT ZONE was more of a fantasy show. I am sure it had sci-fi episodes, but from the various stuff I've read about THE OUTER LIMITS, it was never ever meant to be anything like THE TWILIGHT ZONE. Like THE TWILIGHT ZONE, it was an anthology series, but with an emphasis on monsters. The science may have been important, but the monsters seemed more important (would I be wrong in calling the monsters the "cake" and the sci-fi aspects the "icing"?).
Many, many publications over time have gone to great lengths to convey the fact that THE OUTER LIMITS was never intended to be anything like THE TWILIGHT ZONE (other than the anthology aspect), and yet although I don't discuss the show with strangers on the street daily, there have been some conversations over time which tells me there is a perception out there that the series was trying to imitate THE TWILIGHT ZONE.
Going by what various researchers and the showrunner said, I don't believe that was their intent.
Anyway, THE OUTER LIMITS is out on Blu-ray now, so I guess I'll be revisiting it soon.