Posted: 13 March 2018 at 2:34pm | IP Logged | 4
post reply

---
Tiger, the original home of Roy of the Rovers, was predominantly sports-based but never really grabbed me so Mr Race's exploits passed me by. My boys' weekly of choice was Valiant which had a couple of notable strips.
Raven on the Wing, with beautifully moody artwork by Francisco Solano Lopez, told of a gypsy boy who was recruited by struggling Highboro' United. Raven famously played in his bare feet although he once glued studs to them for a match played in heavy rain! For some reason it took a while for the title frame to reflect the fact that he didn't wear boots!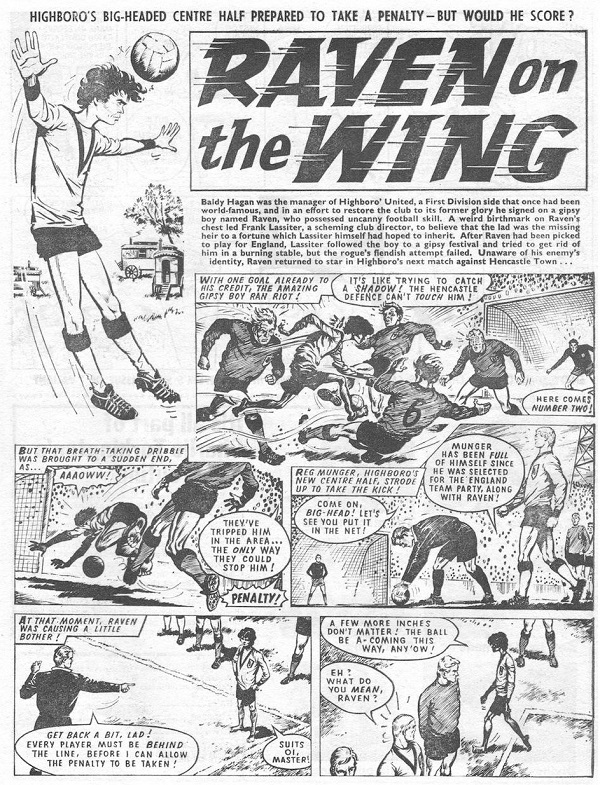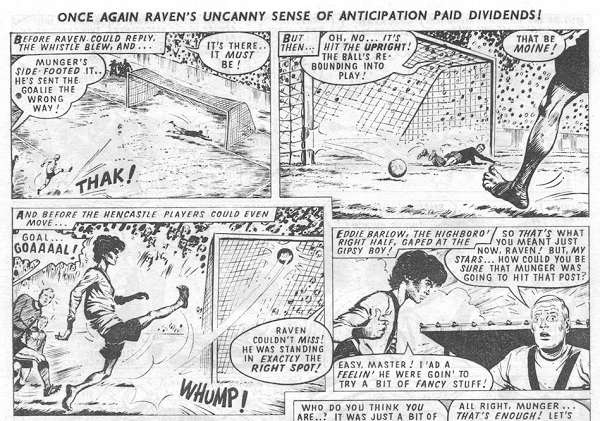 The Wild Wonders, drawn for its entire run by the great Mike Western, told of Rick and Charlie Wild who had been shipwrecked on bleak Worrag Island in the Outer Hebrides when they were infants. Their lifestyle turned them into super athletes and they were discovered by swimmer Mike Flynn while training there with the British Olympic team.
Western began the strip in his usual style...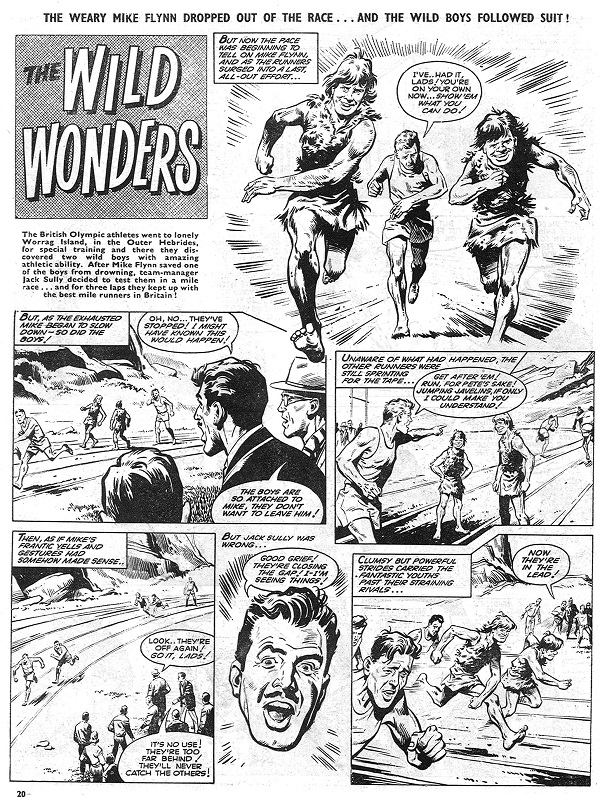 but as it developed comedic elements he turned to a more cartoony look...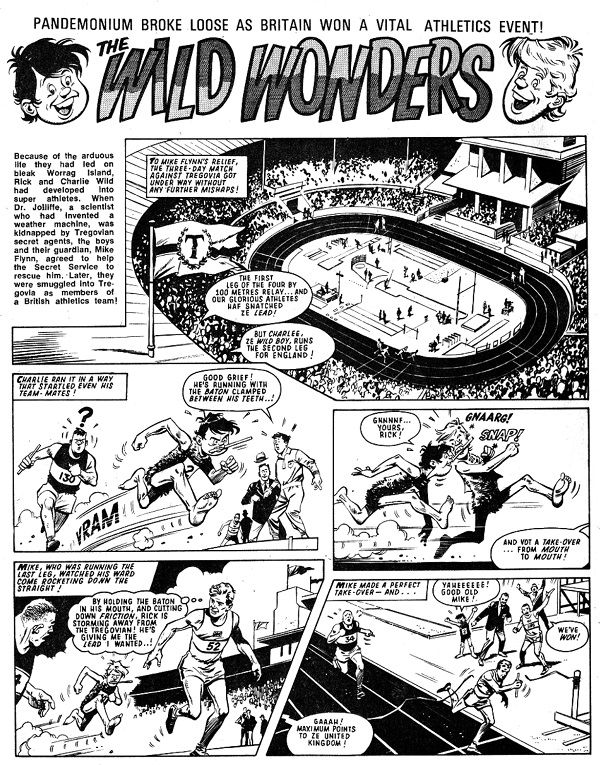 Edited by Robbie Moubert on 13 March 2018 at 2:37pm