Posted: 06 March 2017 at 3:20am | IP Logged | 1

---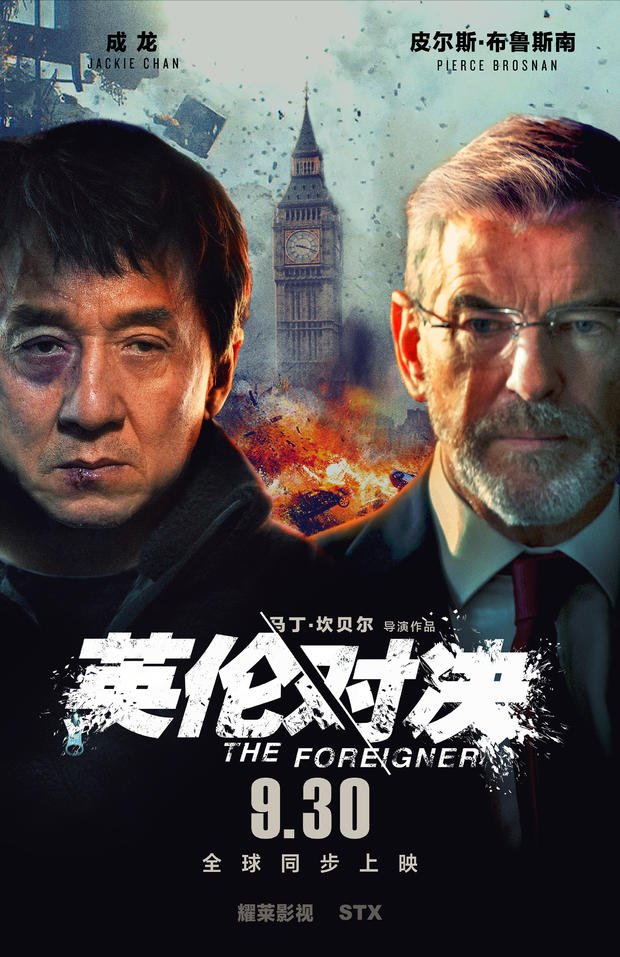 The Foreigner is based on the book The Chinaman by Stephen Leather about a humble restaurant owner (Jackie Chan) in Londonís Chinatown who is forced to push his moral and physical boundaries to track down the group of rogue Irish terrorists responsible for the death of his beloved daughter after the justice system fails him.
There's no trailer yet, but this promo reel for Jackie's upcoming movies has some footage from the movie. It appears around the 1:00 mark.
Expected to be released September 29th.
So basically this sounds like an Asian/UK version of Death Wish. Haven't seen Jackie in a serious/gritty role in a long time. Probably the most recent was The Shinjuku Incident.
(Alan, please do not use tags on your posts. Thank you! -- Tim)


Edited by Tim O'Neill on 06 March 2017 at 12:53pm