Posted: 08 February 2017 at 2:53pm | IP Logged | 1

---
The other day I mentioned in the Court Martial Thread that I always like when visiting recreations of the old NCC 1701 bridge seeing the 'Jettison Pod' button on the Captainís chair. And in doing so it reminded me of when I was lucky enough to have some photos taken on one with three of the remaining Classic crew at the 50th Anniversary UK show late last year.
So it occurred to me that I never did share them with you guys, and I guess itís always nice to see these guys in their old positions once more. First up at the Helm, Walter Koenig and George Takei, together again. I never expected to get a photo like this. Both guys were top class too!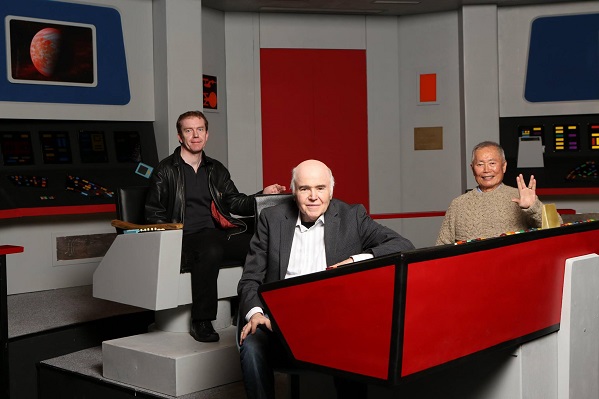 And of course I couldnít go to this show without getting one of William Shatner back in the Captainís chair. It was almost kind of greedy of me to go for this. As back in 2012 I was lucky enough to get one with him in the chair, (in what to be honest was a slightly more authentic looking recreation of the Bridge.) However though I loved the moment and felt like it was real once in a lifetime meeting, I perhaps foolishly attempted to strike a Spock like pose in that one. And of course only the late, great Leonard Nimoy can do that properly. So I made another attempt at getting a similar one, but without any misguided imitated poses this time around.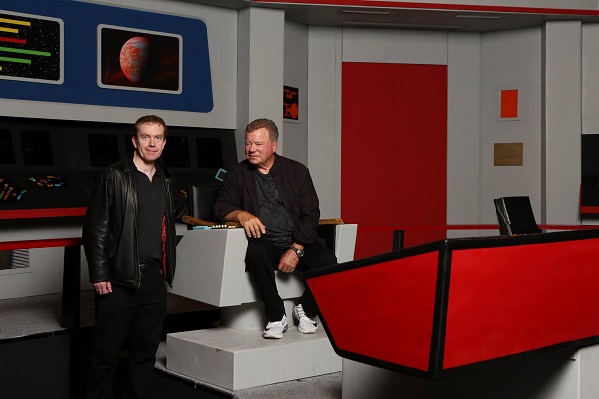 Unfortunately, unbeknownst to me, the photographer took it too quickly. So Iím walking away, when I hear a very familiar voice shout me over. I turn around, and William Shatner is beckoning me to come back, with his finger no less! At this, Iím suddenly thinking, ďOh hell, What have I done to annoy William Shatner!?!í


But after I sheepishly sauntered up, he of course explained that he hadnít been ready for the photo. And so we got it taken once more. And Third timeís the charm!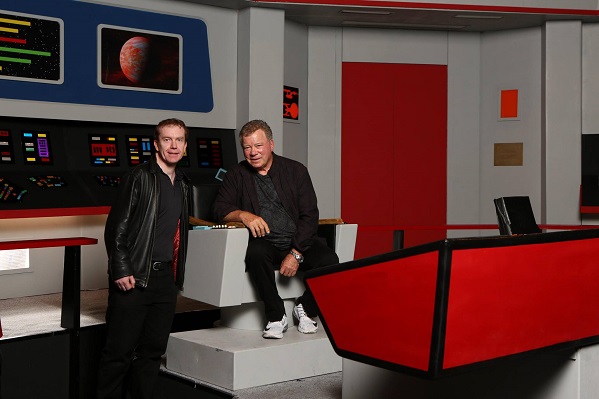 After which, (no kidding) he put his arm on my shoulder, thanked me for coming, and wished me well!
It most certainly put a spring in my step, for the rest of the day. And the organisers even let me keep the original botched picture, so two photos for the price of one.

Incidentally after all this William Shatner later went on the same night to do his one man show, which I also enjoyed tremendously. It was nice to see him on stage talking about the rest of his career on top of his Star Trek days as heís certainly led an interesting life. So yeah, in the words of the man himself. It was fun!